(Edit 4/24/15: Updated buy links)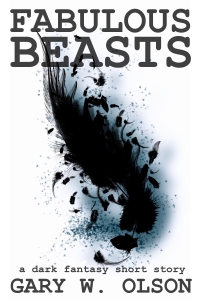 Reeling from a breakup with his girlfriend Jean, Paul Miller encounters Cyane, a wealthy model who wants to hire him to create disturbing paintings for nameless clients. But that work is only the start of what she wants from him. With her seductive song, she lures both he and Jean past desires for flesh, into a hallucinatory hunger for ecstasy and transcendence. To save Jean, himself, and his unborn child, he must learn who and what Cyane really is, and make a harrowing choice.
Here's an excerpt of the start of the story:
The ropes that held me to the mast of the ship were loose. I found that as frightening as the dark shapes that thrashed just over the side. The men around me rowed on, ears stopped with wax, oblivious to the howls that rose above the roiling waters. I pitied them, for they wouldn't know what they missed–voices sharp enough to cut thought and honeyed enough to clot the wound.
Though I could have easily freed myself, I remained still. In this place, I could hear the song. If I moved, it would dissolve into feral noise. My understanding of this grew with every change of the vast and beautiful voices that wove through the near-liquid air.
My ropes fell to the deck with the fading of the last octave. The men stopped rowing and stared with fearful eyes at the sea.
I walked toward the bow. The rush of her feathers came as a gasp of hungry breath that voided every other sound.
"Not this way."
Her voice held a quiver from the song.
The wooden deck barked my knees when I slumped. She landed before me, dark brown wings in angelic spread, eyes locked with mine. Her human face could have been real, though my instincts whispered that it was not. Her sinuous body moved in ways more reptilian than avian. Her sharp red lips drew back into a grin.
Talons flashed. Blood ran down my neck.
"There is no easy way," she said. "If you want it, it will hurt."
***
Gary W. Olson is the author of the dark fantasy novel Brutal Light and a contributor to the dark fiction anthology Fading Light. His blog originates here. Fabulous Beasts cover art: Sergey Nivens/BigStock.com.