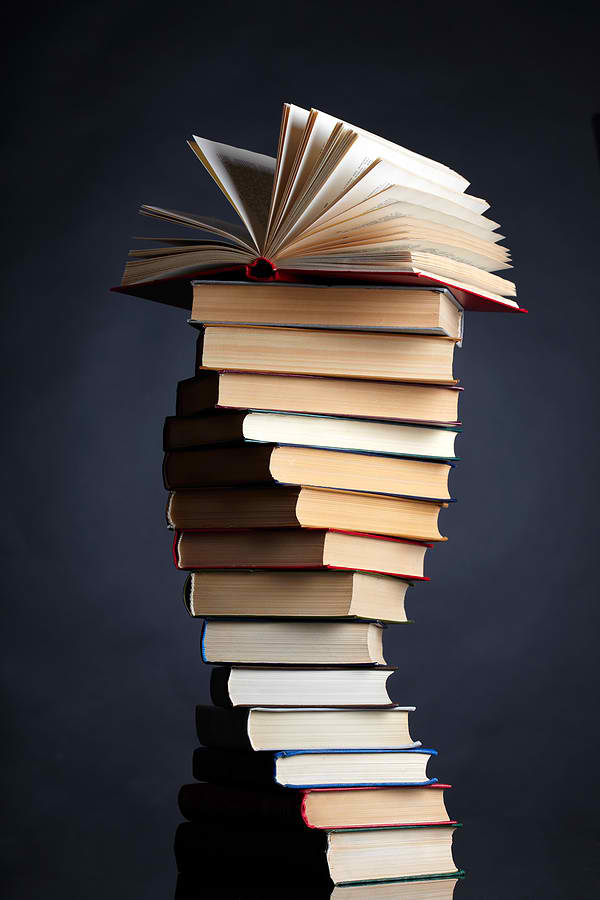 Feed (Book 1 of the Newsflesh Trilogy) by Mira Grant
In the year 2039, twenty-five years after a virus caused humans and animals to become flesh-craving zombies, a team of bloggers is recruited to cover the campaign of a U.S. Presidential candidate. They are soon drawn into a tense situation in which virus outbreaks seem to dog the campaign, and what they learn could cost them more than their lives.
This first book in the Feed trilogy offers solid suspense and action against a well-extrapolated science fiction backdrop. One of the most refreshing things about it is that it doesn't see zombie hordes as a sign of the end of all things–life goes on, even though it's a life transformed in ways large and small by the possibility of becoming a zombie at any time (not just following death). Suspenseful, thrilling, compelling, and ultimately moving, it's well worth checking out, even if zombies aren't ordinarly 'your thing.'
Corrupts, Absolutely? edited by Lincoln Crisler
Corrupts Absolutely? is a collection of 21 short tales on the very dark side of having metahuman abilities, with stories ranging from a wounded man who brings his explosive rage to bear on those he blames for the deaths of his wife and daughter-to-be ("Retribution" by Tim Marquitz) to a world where metahumans live under more restrictions than sex offenders and being a hero is a crime ("Pride" by Wayne Ligon) to a woman whose concerns over the ultimate use of the robo-suit she lead development of are trumped by pragmatic realities ("Fixed" by Trisha J. Wooldridge). The metahuman abilities and settings vary widely, as do the contributing authors' styles, making for an entertaining selection of tales.
As is often the case, a story collection has its high and low points. Not all of the tales here worked for me, but my enjoyment level overall was high. In addition to the previously mentioned stories, my favorites included "Ozymandias Revisited" by A.S. Fox (where having godlike powers leads to having godlike problems), and "Illusion" by Karina Fabian (exploring the toll taken by telepathic abilities on a young telepath). Its a compelling collection of dark fiction where the 'heroes' are often not at all heroic, and well worth checking out.
Sings with Stars by Bethany Grenier
Gigi Storme's life has turned upside down in the blink of an eye. On society's margins in our world, she discovers that she has come from another–a world of clockwork and magic–one in which she is destined to play a central role, whether she's ready to or not. Her survival, and the survival of those around her, depends on not only learning her new abilities, but upon learning how to love, and even forgive.
The steampunk elements in this YA novel seem to me to be mainly in the fashion and visible technology of the otherdimensional world Gigi came from. The overall story is one that will not be unfamiliar to fantasy readers–a young woman discovers her destiny and magical powers and must contend against an implacable foe, while dealing with uncertainty and betrayal on all sides. Bethany Grenier does a good job of bringing this plot to life, and investing the characters with depth and complexity, and ends up delivering a world that readers can easily and happily lose themselves in for a while.
Apartment 14F: An Oriental Ghost Story by Christian Saunders
Jerry, newly arrived in China as an English teacher, settles in to his lonely new apartment, unaware that he will soon be drawn into the mystery of what happened to the apartment's previous tenant. What he learns frightens him, but even this knowledge may not be enough to drive him away… or to save him.
This story manages to do a lot within its very brief span. It creates an atmosphere of lingering dread, not only of the ghost itself, but of its loneliness and need. It's an effective and slightly surreal tale of alienation and terror, easily read in a single sitting.
***
Gary W. Olson is the author of the dark fantasy novel Brutal Light. His blog originates here. Photo: silver-john/Bigstock.com.